2020
*All minutes are unofficial until they have been approved by the Town Council at a regular or special meeting
**All agendas are subject to change

City Hall

Kelley Millar-Clerk/Treasurer
PO Box 203
725 2nd Street
Upton WY 82730
(307) 468-2441
(307) 468-2209 Fax
uptonwy@rtconnect.net
M-F 8am to 5pm
Staff:
June Shell, Deputy Clerk/Treasurer
Emily Cork, Office Assistant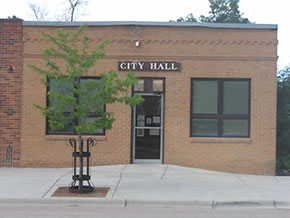 Court

Staff:
The Honorable Christopher Ringer, Municipal Judge
Corina McPeters' Clerk of Court
Upton Municipal Court is held on the fourth Thursday of each month starting at 4 pm at the Upton Community Center building.
*Date and time are subject to change


To Protect, And To Serve…
Upton Police Department
Susan Bridge, Chief of Police
PO Box 203
520 Pine Street
Upton WY, 82730
(307) 468-2475
uptonpd@rtconnect.net
Staff:
Officer Kevin Allen
Officer David Larson

Volunteers aren't paid, not because they are worthless, but because they are priceless…
Upton Volunteer Fire Department
John Strong, Chief
PO Box 278
915 Ash Street (N Hwy 116)
Upton WY, 82730
(307) 949-0114
ufdchief@townofupton.com
ufdofficer@townofupton.com
Contact the Upton Volunteer Fire Department for more information on joining as a volunteer firefighter, ambulance driver or EMT.
Donations are always welcomed by the UVFD.